Services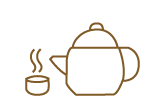 CHINESE HERBAL MEDICINE
Chinese Herbal Medicine
Herbs can be a valuable addition to your treatment. The herbs are safe, effective, and time tested. Herbal formulas can be individualized and administered in a variety of ways including tea, powder, capsules, or pills. They can also be used externally as a wash, linament, or salve for various skin conditions or musculo-skeletal issues.
Herbal consultations are included in an acupuncture visit, however if you'd prefer not to receive acupuncture, separate herbal consultations are available.
With a few exceptions, herbs are safe to take with western pharmaceuticals. This will be discussed in your initial visit. All herbs that I reccomend undergo rigorous safety testing and meet or exceed FDA safety requirements.
Prices vary with quantity and type, but on average run between $35-$65 per month.
I received my training in herbal medicine from Pacific College of Oriental Medicine where I completed the MSTOM program, a 4 year graduate level program including herbal medicine training in both classroom and clinical settings.After graduation I passed the NCCAOM's Herbal Medicine exam, which is one part of the Diplomate in Oriental Medicine Certification.